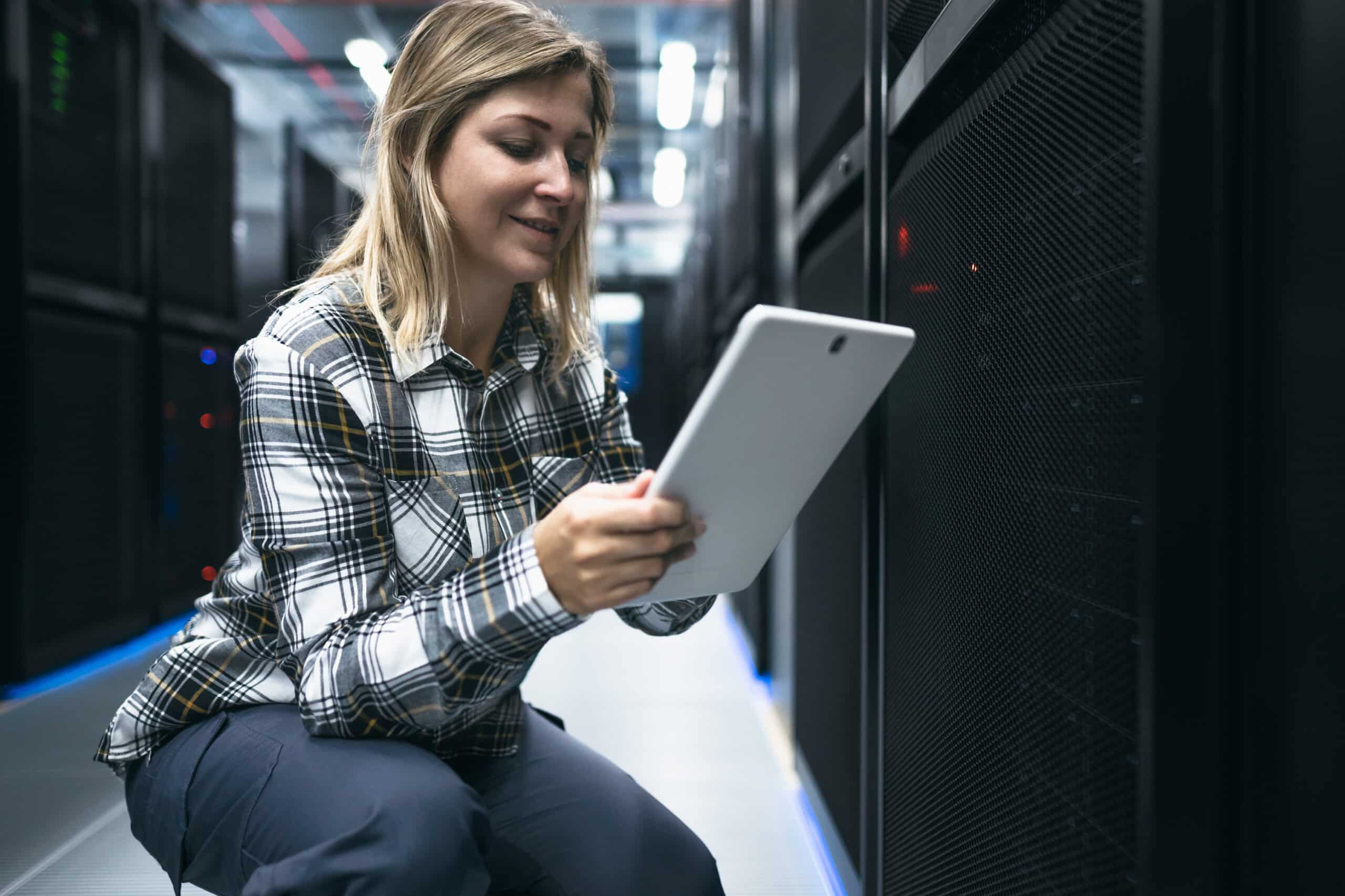 Integrum Technology, Your Trusted Partner for Comprehensive Solutions
At Integrum Technology, we are not your typical Managed Service Provider (MSP). We go beyond the ordinary, offering full-service IT solutions and data cabling services to businesses in Irvine and throughout Orange County. 
We aim to provide open communication and maintain strong relationships with our clients. Discover how our unique approach and comprehensive services can support your business in Irvine.
Our Culture and Commitment
At Integrum Technology, our differentiating factor lies in our ingrained company culture, centered on the concept of being an authentic partner to our clients. We firmly believe in fostering enduring relationships by actively listening to comprehend your specific requirements and objectives, so that we can harmonize our services to meet your needs.
We go beyond the conventional role of a service provider; our unwavering dedication is to become your reliable ally for all your IT needs. By upholding open channels of communication, we enable you to witness and engage with the advancement of your projects, guaranteeing utmost transparency and fostering trust.
Comprehensive IT Services in Irvine
We provide a wide range of IT services in Irvine to meet the diverse needs of businesses in the area. Our expertise includes the following:

Business Continuity & Disaster Recovery
With our Business Continuity & Disaster Recovery services, you can have peace of mind knowing that your business is prepared to handle any unexpected disruptions. Our team specializes in developing robust strategies and implementing solutions that ensure the protection, backup, and recovery of your vital data and systems.

Managed IT Services
We offer managed IT services in Irvine to optimize your technology infrastructure. Our team of skilled professionals will proactively monitor and manage your IT systems, ensuring they operate efficiently and securely. From proactive maintenance to network security, we handle all aspects of your IT environment.

Low Voltage Systems
Our skilled technicians specialize in designing, implementing, and maintaining robust network infrastructures tailored to your specific requirements. From data cabling and structured wiring to network upgrades and optimizations, we ensure your business has a reliable and efficient network foundation.

Cybersecurity Solutions
Protect your valuable data and critical systems with our advanced cybersecurity solutions. Our cybersecurity services include firewalls, intrusion detection systems, and vulnerability assessments, to keep your business secure from evolving cyber threats.

Cloud Services
Harness the power of cloud computing to enhance collaboration, scalability, and flexibility. We assist with cloud migration, implementation, and management to optimize your business operations and ensure seamless integration with your existing infrastructure.

IT Consulting and Support
Our experienced team will help you know how to use IT to achieve your business objectives. We will work with your team throughout the whole process, beginning with research right up to implementing solutions that will best fit your business.
Why Partner with Integrum Technology?
By partnering with Integrum Technology, you unlock numerous benefits and possibilities for your business in Irvine. Some advantages include:

1. Proactive Approach: We take a proactive approach to managing your IT systems, identifying and addressing potential issues before they impact your operations. Our ongoing monitoring and maintenance ensure optimal performance.
2. Cost Savings: Our comprehensive solutions help optimize your IT investments, reducing unnecessary expenses and maximizing cost savings. We work closely with you to identify the most efficient and cost-effective solutions for your specific needs.
3. Scalability and Flexibility: As your business grows, we provide scalable IT solutions that can adapt and evolve with your changing requirements. Our flexible approach ensures that your IT infrastructure supports your business goals at every stage.
Partner with Integrum Technology For Your IT Needs
Ready to experience the difference of working with a trusted IT partner? Contact Integrum Technology today to learn more about our data cabling solutions and IT services in Irvine.
Let us be your partner in harnessing the power of technology to drive your business forward.